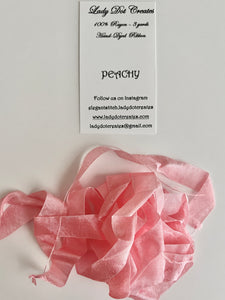 Peachy Rayon Ribbon by Lady Dot Creates
From Lady Dot Creates: Over-dyed soft, shiny rayon ribbon. 100% viscose rayon. 9/16" wide. 3 yards per package.
Use this rayon ribbon to 'rouche' around cushions and ornaments. You'll see it twisted and looped while being anchored with a tuck of thread or beads. Very soft and easy to work with.