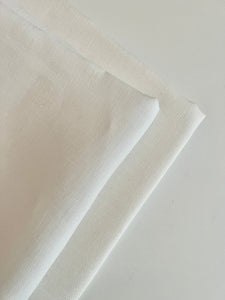 White Zweigart Yard: Linen or Linda
Color: White
Fabric: Solid undyed fabric by Zweigart.

1 yard

Classic color that's great for showing off red in Christmas projects!
Fabric is not serged around the edges.
If you order a quantity great than 1, each item will come as a separate cut of fabric, not continuous yardage.